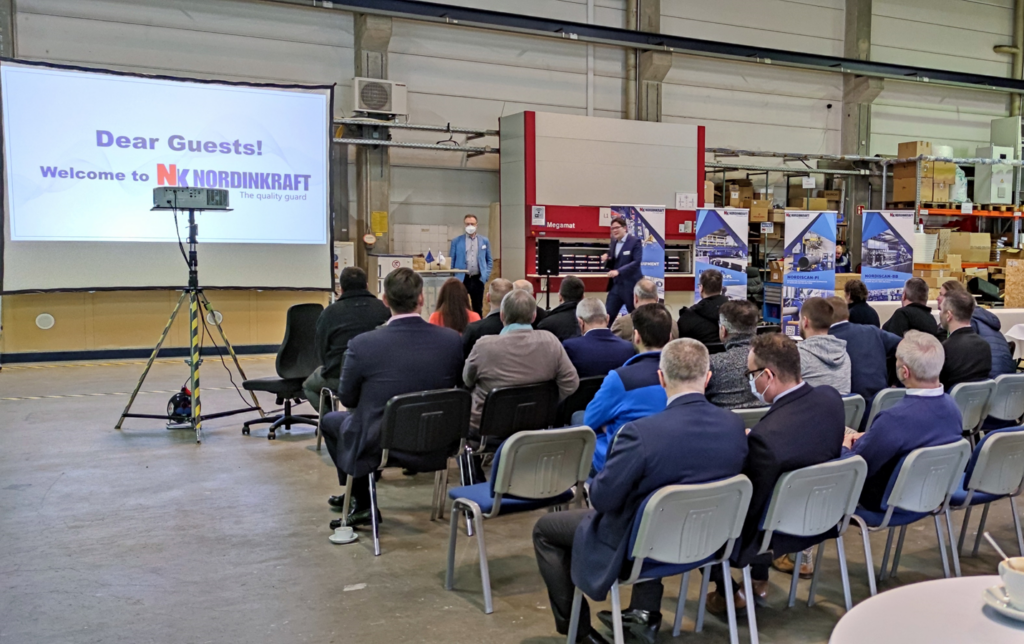 Dear Customers and Partners,
Let us once again thank everyone who joined our "open house" event either personally or virtually.
We are very pleased that we managed to achieve the main goal of this event – to create a platform for communication and the free exchange of ideas among leading European steel sector companies.
We were very glad to demonstrate multiple technologies (EMAT, Phased Array, Eddy Current) presented in two systems ready for shipment:
EMATEST-PL. Our most well-known system worldwide from the Nordinkraft brand. These systems are designed for the fully automated, in-line, non-contact, ultrasonic examination of plates and strips for internal and surface imperfections as well as performing precise wall thickness measurements.
NORDISCAN-BB. This system is specially designed for the fully automated, in-line, ultrasonic examination of bars, billets, profiles, and rails.
Thanks again to everyone who visited us and we can hardly wait to see you next time.