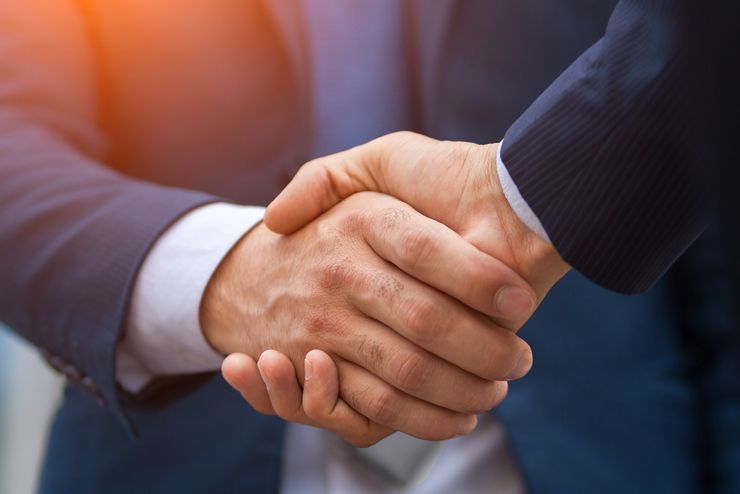 Dear Customers!
Nordinkraft has always strived to provide you with knowledge, experience, and innovative technology to supply solutions-based systems to the markets we serve. That why we are thankful to all our international partners! Because of their efforts, our Customer can get qualified information, regular support, and first-class service, on-site: regardless of location and time zones.
We are pleased to inform that since the beginning of this year we have joined forces with two new partners overseas:
The Equipcon Group, headed by Mr. Jeffrey Monks presenting Nordinkraft Group on the territory of North America;

With over 30 years serving the NDT and industrial automation markets, The Equipcon Group is a leading manufacturer's representative and master distributor with exclusive partnerships currently including Nordinkraft, Baugh & Weedon, ChiNDT, CrackCheck and Structural Diagnostics Inc. Assisting innovators with strategies, sales channel development and management as well as go to market positioning, maintaining a customs bonded warehouse in the Midwest, Equipcon fully manages back office and logistics functions. Along with their growing exclusive representative network, Equipcon remains excited to help revolutionize NDT with features, innovations and unparalleled service and support throughout North America.
Mess s.a and its general manager Mr. Roberto Salazar presenting Nordinkraft Group on the territory of Latin America.

Now 25 years in the Argentine industrial market, MESS are dedicated to the design, manufacture, representation and sale of measurement instruments for NDT and quality control. Mess develops projects and sales of instruments and machinery throughout Latin America. As a highly professional and knowledgeable Regional representative, Mess helps to empower sales and services of products from leading multinational companies in the field.
The respective contact information of The Equipcon Group and Mess s.a can be found in "Representatives" partition.